cool links to some great sites...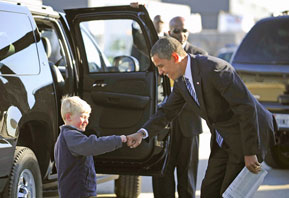 if you would like to exchange links to / from soulwalking from your soul music site,
why mot e-mail me, toby walker @ soulwalking.co.uk and i will go take a look at your site.....
...due to the huge volume of links, I had to create a new links page here. For previous links, check this link by clicking here....
...the links work in this order:
• Website
Brief description.
Firstly, here are some links to various essential U.K. Soul Music websites you should bookmark:
http://www.expansionrecords.com/
the rest of the links:
a
All-Nighters, The
The All-Nighters are one of the UK's leading Soul Bands. The band specialises in their own particularly authentic blend of Northern Soul, and are available for hire.
http://www.bandsforhire.net/premium-party-bands/item/26-the-all-nighters

Excellent record retail site that 'digs a little deeper' to find those rare Fifties / Sixties / Seventies soul gems. London based retailer who are highly recommended.
The official website for this excellent label. Reccommened site visit.
• African American Drum Company
Very interesting retail website, where you can pick up a drum kit for your band. Calvin Hall's site comes highly recommended. Nice to see that the 'real' instruments are still out there.
The All Music Guide is just about everything you need to know about anybody involved within the music business. Covers all styles.
Anthony Ruckers excellent site has many excellent biographies, reviews and articles. The Deep Groove Encyclopedia is excellent and contains run downs of several artists not featured at Soulwalking, which must make it an essential stopping point on your search for soulful information on the web. Highly recommended.
Site covering many musical styles including soul and jazz. Hosted by Bruno Anastasi who has linked to Soulwalking. Worth a visit. Recommended.
Website dedicated to this excellent U.K. Soul Group.
b
Indoor Festival For Soulful And Electronic Music, showcasing some of the finest exponents of the genre.
Boogie 80
This website is dedicated to all 80's black music addicts. Boogie 80 are here to share with you our collection of 80's funk, jazz funk, disco, modern soul and boogie vinyls. You will find here the finest grooves from dancefloor classics to rare and obscure releases. This website is updated on a weekly basis with new content (records, interviews, photos, videos) so don't hesitate to visit us regularly !
Brussels FM (a.k.a. FMBrussels)
Great radio website, run by folks who know their music. Recommended.
Best Turntable

The BestTurntable. Their mission is to inform you about the dynamics and intricacies that go into selecting the best record player. Whether you are an audiophile, everyday mixer, casual listener, someone who is just getting started, or someone who is simply trying to buy a gift, we are here to help you get the footing you need to better understand these products.
Bali Treasures Musical Instrument Manufacturers, located on the mystical island of Bali is the largest Hand Drum Manufacturer & Exporter in Indonesia. Nice Website.
Website based around Acid Jazz founder, Chris Bangs. Real Audio here and well worth looking at.
Legendary Singer / Songwriter gets round to putting together a great website featuring his record label, Wilbe Records, as well as featuring some fine label artists. Check out the Jeff Floyd album. Excellent.
Online record retail outlet.
Very useful website for all things related to the Black Person.
Website for the, internationally famous, soul music magazine.
Website for those in to the Blues. Very nice website.
Excellent Record Retail Store
Website for this evergreen soul and jazz singer. A very fine artist.
Official website for this enduring duo.
c
• Classical 33

Huge collection of rare and collectable music
Classic Soul Radio
CLASSIC SOUL RADIO? its a malgamation of carefully hand picked soul tunes played to your discerning soulful ears, soul, funk, jazz, latin jazz, boogie rhythms, two step, motown, in other words all genres of Black Contemporary music spanning more than 5 decades. From the classic disco records you would have heard during the mid to late 70's, promoted by honorary jocks back then such as ROBBIE VINCENT, GREG EDWARDS. CHRIS HILL, GRAHAM CANTER, JEFF YOUNG, BOB JONES, RALPH TEE, TONY MONSON
Mike Boone is the 'Chancellor Of Soul'. He has interviewed many famous Soul artists. An essential visit. Some great images here.
• Gene Chandler Official Website
Gene Chandlers website has been well constructed and easy to navigate. You can e-mail Gene from here...a great singer.
The official site of this new Soul Artist
Anyone who has the slightest in terest, regarding the label, should go here. Fantastic Flash based site.
Cloud9's project is about inspiring positivity through music, believing that there is more to music than simple profit. Amen to that one. Nice site.
Gary Dennis's soul music store. Very comprehensive.
Great website set up to raise awareness regarding the cancer that took Linda Creed from us. A brilliant songwriter.
d
Dance History
Excellent website based around the Dance Hits of the Netherlands since 1983. Now online the 500 best of the 80's, 90's & the Zero `s (2001/2010), and the best dance hits 100 2011/2012.
Doo Wop Hall Of Fame
Excellent Doo Wop website featuring a great meeting group. Highly recommended.
Dance Classics
Interesting site based around the music of Woody Cunningham and Kleeer. Worth a visit and run by Darren McCormick. Nice site.
Website, hosted by Lady Richards, with a page dedicated to Deah Dame and Damian, who tragically passed away a few years ago, long before their time. Tastefully constructed site.
Very nice Soul Music Site, supporting the lesser known artists. Highly recommended.
Everything you might possibly want to know about disco music. Very comprehensive site. Recommended.
A very comprehensive site based around all aspects of the Disco genre. Intelligently constructed and highly recommended.
Fine record label that describes themselves as 'the world's largest catalogue for Vintage Blues, Gospel, Spirituals, Jazz and Country Music, with a little bit of World Music and Soul thrown in...'. Not going to argue with that one. Recommended.
• Will Downing Official Website
Excellent vocalists site. Go take a look.
Excellent site by my favourite soul artist. When are you going to come to the UK, Lamont?
Record retail site that stocks some real rare product. Des (the owner) also hosts Record Fairs. If you are looking for that old hard to find gem, this is the place to go.
Very interesting site that allows deejays to do their stuff. You can listen to Rev. Tim here, so it must be worth a visit.
Fine U.S. based rare groove music store. Go take a look if you are looking for that hard to find item.
e
This site is great if you are into the band. Lots of info and easy to navigate.
Record retail website with a good selection of soul music for sale. Go here if you are looking for that elusive tune.
f
Sheila Ferguson's, of the Three Degree's, website is excellent and well worth a visit. Lucky enough to meet her a few years back. Genuinely nice woman.
Excellent record retailer, featuring releases from the Cynthia Biggs Project, Shabazz, Bridge along with many other great acts. Definitely a place to bookmark.
Website for U.K. based singer and songwriter. Tom has an impressive C.V., therefore this site is well worth a visit. Talented man. Highly recommended.
Nice site for a fine artist. Would be improved if there was a contact box.
g
Gold City Music (Chris Jasper)

Excellent website based around the Gospel artist Chris Jasper
Excellent site with Rosie's resumé, opinions, records and links.
• Marvin Gaye: Pride & Joy Website
Ron Brewington's Marvin Gaye tribute site is well designed and has some excellent photo's of the great man from back in the day. If you love the man, you'll love this site.
Very nice website, for this excellent Soul Artist. Recommended.
Excellent record label, out of New York, that pioneers up and coming artistic talent showcasing the likes of Donnie, a new singer in the mould of Donny Hathaway, I kid you not. Watch this space....or their webspace!
Very interesting poetry website linked to Soulwalking.
Chris Jaspers excellent site highlights all the new releases from the ex Isley's member and his artist listing. Recommended.
Fine website featuring the harmony groups of the Thirties, Forties and Fifties. Essential viewing!
h
German based website based around these famous Blue-Eyed Soul singers. Nice site, hosted by a guy called Juergen, who has some rare sound clips of the guys. Recommended.
Absoulutely fascinating electronic scrapbook put together by Harry Mitchell, with help from Samantha Martin, which features, amongst many other area issues a feature on the legendary Apollo Theater with Real files to download of the acts that have appeared there. Harry's photo's of Curtis Mayfield reminded me just how much this planet needs more people like that great man. When the man upstairs created Curtis, he threw away the mould. Excellent site.
Fine website based around the singer Niki Harris, daughter of Gene Harris. Visit highly recommended.
Fine website for the talented daughter of Donny Hathaway. A fine singer in her own right. Worth visiting.
Website for this highly talented singer songwriter. If you have not heard his music, I really recommend you do so.
Bobby Hebb's website is edited by Joe Viglione. This site is excellent and really worth dropping by.
Record company responsible for Jill Scott and Brenda Russell's new outings. Take a look.
Lonnie Hills website covers all aspects of this talented artists background. Check out what Lonnie is up to these days. Recommended.
Brian, Eddie & Lamont's site is now up and running. Some great photo's and great artists.
i
Very Interesting Music Educational Website
j
• JazzQuotations
• Bob James Remembering Grover Washington
Website based around the artistic talents of this excellent Scandinavian soul singer. Recommended.
Fine site for the veteran singer.
A tour around webpages based upon rooms in a house. Informative.
Good U.S. record centre.
Very interesting, alternative, source regarding all aspects of Jazz Music. Highly recommended.
Very nice Soul website featuring some of the finest new artists around . Highly recommended.
k
Radio station that has another line up of soul deejays.
Worth a visit if you want a giggle. Very well constructed.
Interesting website for this duo. Recommended.
l
Great new soul singers official site.
• Lesette Wilson's Official Website
Official website for this fine pianist. Highly recommended.
The website for fans of this excellent new soul singer. Highly recommended.
Excellent site promoting Life And Soul events within the Weston Super Mare area, and beyond, dedicated to real soul music. Go take a look.
Nice website brought to you by 17 year old DJ Sean Livesey, one of the youngest DJs in the UK.
The Lost 45's with Barry Scott feature Top 40 records from the 60's, 70's and 80's that no longer receive airplay. Interesting site. Recommended.
Fine site run by Edward Turner with bio's & song recommendations. Well worth a visit.
• Carmen Lundy's Official Website
One of this webhosts favourite jazz singers, who crosses several genre's and sits very comfortably at this site. Recommended.
m
Interesting site based around this U.S. based guitarist who has worked with the best soul people.
Website for the multi talented vocalist, who, not only recorded with other acts (Incognito, Club 1600 etc), has released some fine solo material. Go take a look. Thanks to Gary Berman for this link.
Fine site recommended to me by Rev. Tim. A great band who should get back in the studio.
Stockholm's, excellent, only urban contemporary music service, running on the web 24 hours a day.
Run by their Station Manager, Gagarin. Well worth a visit.
Music & Memories is dedicated to bringing you the music of your memories! Singing stars, big bands, great orchestras, inspiring choirs- we specialise in hard-to-find recordings. We also have thousands of videos to choose from in categories including Cinema Classics, Comedy, Music, Television, History, Documentaries, and so much more! Nice site, this one. Recommended.
n
• David Nathan's Soul Music Store
Both pages link to, award winning journalist, David Nathan's excellent web and music store site. David tells me that he has a new e-commerce store as well.
Excellent guide to what is happening in the nightclubs across the U.K.
Nick Rennie's Northern Soul Music site has streaming audio, hundreds of mainly oldies to listen to on-line and some soul histories from a personal viewpoint. Good site.
The official page for this excellent songwriter, unfortunately no longer with us.
o
Website for this fine U.K. based vocalist.
p
• Poptop
Poptop help event planners book live music bands and solo musicians quickly, easily and safely. They provide direct communication with bands and guarantee fair price.
http://www.poptop.uk.com/london/suppliers/music-band/soul-band/
q
r
Mary & Chris Payne's site is dedicated to Radio London and is a very interesting insight into the stations history. Highly Recommended.
Nicely put together site with Bio's, Links and you can even hire the guy!
Website for the retailer that is where to go for that rare groove. Covers other music styles.
Website based around this very interesting new singer, who has a very good voice and whose sound lies somewhere between Eryka Badu and Ledisi. Not a bad place to be! Worth a visit and listen.
All you need to know about the man.
Excellent record retail site.
First of two sites based around the much missed singer. Really tastefully put together. Nice site
• David Ruffin - Greatest Temptation
Another excellent David Ruffin tribute site. Good song recommendations and some nice images of the great man.
Beautifully designed website for this fine singer / songwriter / musician, who has been one of the mainstays of the soul music industry over the last 25 years.
s
• Soul Years
Website featuring detailed yearly Top 100 Soul, R&B music charts from 1960 - 2001
• Henry Stone
The legendary Disco label executive and producer, Henry Stone's website
Contact: henry@henrystonemusic.com
• Soul Interviews
Soulinterviews.com is the brainchild of Swedish-born DJ Soulswede, aka Souly. Its mission is to get back to the unifying art form and revive the 'Soul' in music.
http://soulyourmusic.blogspot.com/
Excellent reviews website, incorporating soul, blues and jazz, for the Italian magazine Audiophile Sound.
• Soul Radio (Netherlands)

Excellent radio website, based in the Netherlands.
• Simply Soul Mail Order
Website based around the excellent singer/songwriter. Nicely designed.
Interesting website with some great playlists and artist rundown. Well designed and easy to navigate. Recommended.
On 24th February 1928, this Chicago theatre opened it's doors to some of the finest Black Entertainers in the history of Black Music. This is a fine tribute website.
The Ultimate Soul And Funk Music Database.
Excellent site from the people who store those sides that you find hard to track down.
Nice retailer, supporting the real Soul artist. Recommended.
Very interesting site covering all of the various labels that have come out of the area. Very intelligently constructed site.
Interesting site that has some very good pages including one on record hunting. Well worth a visit.
Website based around the, Solar Radio Deejay, Paul Phillips. Excellent playlists highlighting the best of the old and new school releases. Recommended visiting and listening.
Enormous website that has some excellent website links and some very knowledgable people involved.
Excellent site put together by Joe Moran in Ireland, with some great real audio tunes. Very informative and nicely designed.
Brian Day's site is informative and a really good read. Worth a visit.
Excellent website, with informative biographies on many artists and some fascinating links.
Legendary pirate, now broadcasting legally on the net...I think! Good Deejay rosta.
Excellent website and magazine run by Dave Rimmer, with discographies, events and highly informative.
If you are into the Caister Mafia, this is the site for you. Real fun.
Excellent site (with background music!) run by Paul Alexander. The man is obviously into his music. Good site.
• Standing In The Shadows Of Motown
Up and coming movie based around the famous Detroit label. The movie concentrates on 'Motown's Best Kept Secret', the group the Funk Brothers, who provided many of the labels hits with their backing tracks. Truly unsung heroes of the label.
Website based around this excellent, British based and highly talented, flautist. Recommended.
t
• TP Production

This is the place for old school music. I set this channel up to share old school and retro funk/R&B music mixes. During the past 30 plus years I've collected over 120,000 music files. Many were converted from my 400 plus vinyl albums, 300 CD collection to many to count cassettes and 12in singles. This channel will feature old school groups like Cameo, Midnight Star, Atlantic Starr, Slave, P-Funk, and Zapp Band etc.... Classic artist like Marvin Gaye, Luther Vandross and Barry White. Female artist such as Stephanie Mills, Patrice Rushen, Teena Marie and others. I will also throw in current retro funk groups like The Sunburst Band, Soul Trend, Cool Million and others. Most post will be simple beat mixes throwing in my custom extended remixes of some of my favorite old school R&B jams every once in a while. I hope you enjoy.

Quite simply, the best vocal harmony band in the world. Site was under construction when adding this link. Worth the wait, though.
• Teena Marie Official Website
Teena Marie's website is well designed and informative. Recommended.
Travel Guide For Jazz Lovers
Website based around the group Hard Bargain, who perform music by the likes of Otis Redding and Little Milton. I would recommend a visit here.
u
Very comprehensive listings of record retail outlets in the United Kingdom.
Very nice website, run by Jason Moore, showcasing the best in deep soul urban music and doubles as a record label as well. Highly Recommended.
v
• Vinyl Masterpiece

The site states: 'Our passion is the dance music from the eighties, especially the (rare and hard to find) disco funk classics. Our goal is to deliver our (and hopefully your) favourite disco funk music in the best possible way for a reasonable price. We offer vinyls (12inches and LPs) and CDs s. Most of our items are re-issues, which are available in a limited edition only, so if you are interested, please do not hesitate to order. Regarding the original (rare) vinyls (original pressings); it is always very difficult to obtain a large stock of original (rare) vinyls, so here you have to be quick as well'.
w
Very good site for keeping up with the fine singer/songwriter.
Website based around this Acid Jazz band based in New York. Very interesting site with Real Audio samples.
Excellent radio station that plays a great deal of our stuff. Very comprehensive.
• Lesette Wilson's Official Website
Lesette Wilson is a multi talented instrumentalist, who's site is beautifully designed and well worth a visit. A fine artist.
Excellent, Memphis based, R & B web radio station. Nicely put together and well worth a listen.
x
y

z