cool links to some great sites...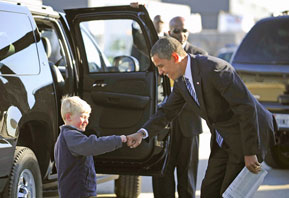 if you would like to exchange links to / from soulwalking from your soul music site, why mot e-mail me, toby walker @ soulwalking.co.uk and i will go take a look at your site.....
...due to the huge volume of links, I had to create a new links page here. For previous links, check this link by clicking here....
...the links work in this order:
• Website
Brief description.
Firstly, here are some links to various essential U.K. Soul Music websites you should bookmark:
http://www.musiclinks.com/expansion/
links:
a
All-Nighters, The
The All-Nighters are one of the UK's leading Soul Bands. The band specialises in their own particularly authentic blend of Northern Soul, and are available for hire.
http://www.bandsforhire.net/premium-party-bands/item/26-the-all-nighters

top of the page
b
Indoor Festival For Soulful And Electronic Music, showcasing some of the finest exponents of the genre.
Anita Baker Fans Community
For All Anita Baker Fans Who Love To Talk About Her Music & Her Magic.
http://adoringanitabaker.ning.com/
Boogie 80
This website is dedicated to all 80's black music addicts. Boogie 80 are here to share with you our collection of 80's funk, jazz funk, disco, modern soul and boogie vinyls. You will find here the finest grooves from dancefloor classics to rare and obscure releases. This website is updated on a weekly basis with new content (records, interviews, photos, videos) so don't hesitate to visit us regularly !
Brussels FM (a.k.a. FMBrussels)
Great radio website, run by folks who know their music. Recommended.
Buns O'Plenty
Excellent Blog website featuring albums from the Sixties and Seventies.
http://bunsoplenty.blogspot.com/
c
Classic Soul Radio
CLASSIC SOUL RADIO? its a malgamation of carefully hand picked soul tunes played to your discerning soulful ears, soul, funk, jazz, latin jazz, boogie rhythms, two step, motown, in other words all genres of Black Contemporary music spanning more than 5 decades. From the classic disco records you would have heard during the mid to late 70's, promoted by honorary jocks back then such as ROBBIE VINCENT, GREG EDWARDS. CHRIS HILL, GRAHAM CANTER, JEFF YOUNG, BOB JONES, RALPH TEE, TONY MONSON
d
Doo Wop Hall Of Fame
Excellent Doo Wop website featuring a great meeting group. Highly recommended.
Dance Classics
Dance History
Excellent website based around the Dance Hits of the Netherlands since 1983. Now online the 500 best of the 80's, 90's & the Zero `s (2001/2010), and the best dance hits 100 2011/2012.
e
f

g
Gold City Music (Chris Jasper)

Excellent website based around the Gospel artist Chris Jasper

top of the page
h
Website with an impressive listing of Soul artists available for hire.
i
j
• Jazz and Soul

Excellent Soul Music based website. Reviews/Biographies etc.
• JazzQuotations
• Juicy Records
Excellent Independent website with Radio page.
k
l
m
n
o
p
• Poptop
Poptop help event planners book live music bands and solo musicians quickly, easily and safely. They provide direct communication with bands and guarantee fair price.
http://www.poptop.uk.com/london/suppliers/music-band/soul-band/
q
r
s
• Soul Years
Website featuring detailed yearly Top 100 Soul, R&B music charts from 1960 - 2001
• Serious Sounds Company
Very good Independent Record, Production and Publishing Company, which was founded by David C. Perkins and James K. Youngblood.
http://serioussoundscompany.com/
• Henry Stone
The legendary Disco label executive and producer, Henry Stone's website
Contact: henry@henrystonemusic.com
• Soul Interviews
Soulinterviews.com is the brainchild of Swedish-born DJ Soulswede, aka Souly. Its mission is to get back to the unifying art form and revive the 'Soul' in music.
http://soulyourmusic.blogspot.com/
Excellent reviews website, incorporating soul, blues and jazz, for the Italian magazine Audiophile Sound.
• Soul Radio (Netherlands)

Excellent radio website, based in the Netherlands.
• Simply Soul Mail Order
t

Excellent U.K. based Blue Eyed Soul Singer. Highly recommended.
• TP Production

This is the place for old school music. I set this channel up to share old school and retro funk/R&B music mixes. During the past 30 plus years I've collected over 120,000 music files. Many were converted from my 400 plus vinyl albums, 300 CD collection to many to count cassettes and 12in singles. This channel will feature old school groups like Cameo, Midnight Star, Atlantic Starr, Slave, P-Funk, and Zapp Band etc.... Classic artist like Marvin Gaye, Luther Vandross and Barry White. Female artist such as Stephanie Mills, Patrice Rushen, Teena Marie and others. I will also throw in current retro funk groups like The Sunburst Band, Soul Trend, Cool Million and others. Most post will be simple beat mixes throwing in my custom extended remixes of some of my favorite old school R&B jams every once in a while. I hope you enjoy.

top of the page
u
v
• Vinyl Masterpiece

The site states: 'Our passion is the dance music from the eighties, especially the (rare and hard to find) disco funk classics. Our goal is to deliver our (and hopefully your) favourite disco funk music in the best possible way for a reasonable price. We offer vinyls (12inches and LPs) and CDs s. Most of our items are re-issues, which are available in a limited edition only, so if you are interested, please do not hesitate to order. Regarding the original (rare) vinyls (original pressings); it is always very difficult to obtain a large stock of original (rare) vinyls, so here you have to be quick as well'.
w
x
y

z