listen out for 2020...
the best albums and singles around - january 2020
the devonns - the devonns / izo fitroy - how the mighty fall / durand jones and the indications - young americans
the devonns
izo fitzroy
durand jones and the indications
the best albums and singles around - january 2020
portrait - afro trees / various artists - luxury soul 2020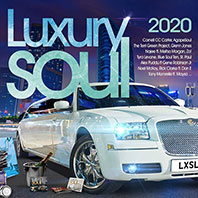 For the first review of 2020, I am looking at the only album sent to this house in a vinyl only format in 2019! Props first of all to Balu Matthews for sending me this great start to the new year. L.A. based group, Portrait, have been part of the Soul Scene for nearly 27 years now. That is an amazing fact in itself. Formed in 1993, (and featuring the original group line up of Eric Kirkland, Irving Washington III, Michael Angelo Saulsberry and Phillip Johnson), I believe that this new set 'Afro Trees' is Portrait's sixth studio album. Having them all here showcases the fact....well...I really like this group. I fact, 2020's line-up features two of the original members, and  newcomers, namely, Michaelangelo Saulsberry and Phillip Johnson along with the new group members, Ruben Cruz (former lead singer of R&B band Po' Broke 'N Lonely?) and Les Whittaker ( LAW ).

The lead-in single, from 'Afro Trees' is the mellow tune, 'In The Moment'. Portrait's harmonies are in full effect here, and it was this aspect of the band which won me over in the first place back in 1993.
'Afro Trees' is a twelve track album (which I have to say, has been beautifully pressed onto vinyl), with an even divide to both sides. The cover is nicely presented as well.

The opener 'Describe You' has an infectious, easy, groove. Really like this tune. Even better is the track 'Love Song', which won me over instantly, as the guys utilise Kool and the Gang's track 'Summer Madness', from their 'Light Of The Worlds' album from 1974. I have lost count how many times this song has underpinned a Soul or Jazz song, however, Portrait's faithful use really does enhance the track, (which has become my favourite song on the album). Great way to start the new year. I really like the uptempo 'Give Away My Love', which really creeps up on the listener. Definitely, a grower. 'Cum Over' follows similar lines, whilst 'Godda Have It All' features vocal assistance from PJ Demark and Johnny Britt (from the group Imprompt2), and is another winner. All told, if you are looking for an album which is quality from track one to track twelve, then this is an album for you. If you know Portrait's music, you will want to add this to your collection. A real blessed relief from 'turgid radio' in 2020, showcasing great harmonies and songwriting. The New Year is shaping up very nicely, melodically.
luxury soul 2020
Really look forward to this triple CD release each January. This album is the best of this long running series. Many of the tracks I have played in my soulandjazz.com show over the last year. The link below will give you a link to each track from this release. All told, you could place your cursor on any of this tunes. Every one a winner as they say....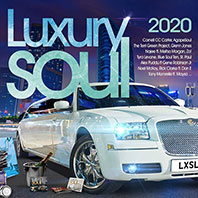 https://www.youtube.com/playlist?list=OLAK5uy_lRcanreI5vTjDqUABgU-9XUhZ7OjNlUDE