listen out for 2017...
darien dean - departures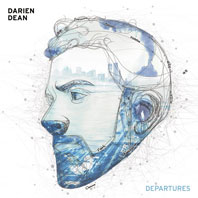 Last Sunday I tuned into Jazz FM, to listen to Jeff Young's excellent morning Soul show. Jeff played a track, which instantly had me reaching for the dial. I thought to myself, 'I know that voice!' Jeff said the tune was by Darien Dean, and it was the Christian name which led me to recall a singer, whose debut album I had posted at this site back in 2009. The great aspect of Darien's music, is this artists own personal musical influences. Stevie is certainly in the tapestry, however, there is a thought process that accompanies the writings, which all help set this artist apart from your everyday 'Stevie soundalike'. Digressing a little, I contacted Darien's manager, who is a very hard working guy called Miles Anthony. I have been in touch with Miles ever since Darien's first album. His Righteous Music Media company I find very interesting. They aren't afraid to step out of their musical depth, and test the listening waters at various times. Risky business, however, as with all risk taking, the rewards can be substantial creatively. Darien's latest album is a case in point. Miles told me Darien is planning 3 albums this year. I think this one will be many folks favourite set of 2017 in it's own right. Well, I have to thank Miles for sending me this terrific album, Jeff for playing it, and Roger Williams, for turning me onto Darien (and his fine 'Composure' tune) back in 2009. Darien, himself used to dance, and choreograph routines, before journeying into production and songwriting. Five star songs? 'Find A Way', 'Pieces', 'Wonders' (my favourite here) and 'Someone Is You' for starters. All graced by some superb key changes, reminding the listener, that we don't have to put up with sub-standard digital mainstream fodder, but there are better things out there in the digital super lay-by :)). Terrific follow up release.
Here are Miles' musical links, along with one which will take you to the review page here from 2009.
www.RighteousMusicMedia.com
https://darienonline.wordpress.com/
http://www.soulwalking.co.uk/Listen%20Out%20For%202009.html
october london - color blind: hate and happiness / billy porter - billy porter presents the soul of richard rogers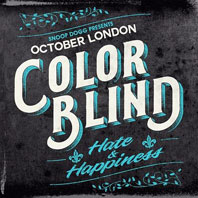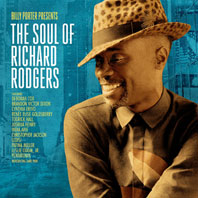 You can check out this album here: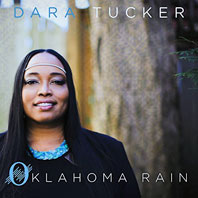 Dara Tucker's last album, 'The Sun Season', I loved so much, I posted a review at the site back in 2014. Looking back on that set, it still resides in my iTunes folder here, with several tracks having 5 star ratings back at that time. Three years down the line, and this Tulsa based singer, is about to release her new album, 'Oklahoma Rain'. Her people got directly in touch here, and sent me off to her YouTube channel, to listen to the new 45, 'Radio'. Dara and I certainly sing from the same song sheet regarding our opinions of today's radio situation, although vocally, I would certainly think she would win, vocally, hands down over this Lee Marvin-esque out of tune croak machine! :)) 'Radio' is a song about as radio friendly, melodic and optimistic a song as I have heard so far this year. You can hear her sing clearly, she articulates her music perfectly, and if radio wasn't so unwell right now, she could have a pop hit on her hands here. Quite superb music, all told (and video). On the album the quality never drops. The title track reminded me, very slightly, of the Armsted Christian album from many years ago. To my ears, well, I wished every song that was sent here, was of this standard. Fine piece of songwriting
Back at the time of Dara's last album, I mentioned she had performed alongside the likes of Dr. Lonnie Smith and Charlie Hunter. These sessions have really developed her sound, which has become mature and thoughtful. On this album, Dara is assisted by several fine musicians, including: Kevin Whalum (vocals), Greg Bryant (bass), Mason Embry (piano), Matt Endahl (piano) and DeMarco Johnson (harmonica) amongst a long list of very talented artists.

Personal track recommendations here include 'Moving On', 'All I See Is Love', 'Heartache', 'In The Game', 'Anytime Your Heart Breaks'...in fact, I would recommend this album unreservedly. My wife said to me she really likes these songs, as she can hear exactly what the artist is singing! Hadn't really thought about that, but I know what she means. Many of todays vocalists try for a 'sound' and try to hit every note in a melody, except the correct one's! If the music simply flows and is true to itself, then the artist has identity. Dara has found her's. Hope that the wait between albums, in the future, is shorter, as this set was a very welcome visitor in this house. Comes highly recommended.
the track 'radio' is here:
https://www.youtube.com/watch?v=ZSjHgDh_5mk
pre-orders are here:
https://www.amazon.com/gp/product/B06XJS4NTX/ref=dm_ws_sp_ps_dp
soul basement - what we leave behind
Italian producer and songwriter, Fabio Puglisi, sent me this new album from his Soul Basement group, which features singer (and spoken word) artist Jay Nemor. Fabio's group have released material since 2004, whilst Jay saw an album release entitled 'Just Sayin' back in 2014. The combination between both of these artists has realised this new album, 'What We Leave Behind', which is out on ITI Records. Sometimes, with albums such as these, music leaves the listener wanting somewhat, however, the mixture of Jay's 'Cunnie Williams-esque' vocal delivery, and the sympathetic rhythmic harmonies, really works a treat on this 8 tracker. The writings are reflective of my own political leanings, which are, in turn, articulated beautifully, none more so on the song 'In Time'. 'Noise Pollution and 'It's Time' are also winners on this album, with my 'cherry pick' being the melodic 'The Joy Inside', which has echoes of the U-Nam collaborations with the Last Poets vocalist, Abiodun. All told, a hugely pleasant surprise (and sounding very good on my headphones here!
also recommended:
brian owens and the deacons of soul - soul of ferguson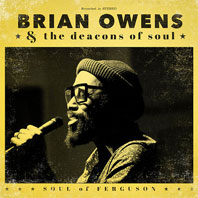 2017 has certainly started out, as the year of the single. although albums are being released, the material has been, by and largely, there to support the 45. Maybe this has always been the case, however, I would recall albums in recent years, where the quality has been consistent throughout. Albums such as this little beauty, (along with recent releases by the likes of Oleta Adams and Charlie Wilson), are pushing against the tides a little. Ferguson, Missouri resident, Brian Owens album certainly does owe a great deal to the releases of 40 or 50 years ago on the R&B scene. If you are going to put together music of this style, it is best not to plagiarise the styles of previous generations, but take those influences, and merge your own designs into the project, and it is this aspect which makes this new album, such a charmer. Big thank you to Bill Buckley at soulandjazzandfunk.com for the pointers in this albums general direction. Musically, Brian teams up with his friend Michael McDonald for the project's debut single 'For You'. A great starting point for obtaining entrance into some of the best music I have listened to so far this year. I loved the opener 'So High', a bright and optimistic starter, which leads me on to my favourite trio of songs, all of which are top drawer tunes, namely, 'Beautiful Day', 'Pretty Fine Thing' and the wonderful 'Prayer For My Children'. Visually, Brian might be doing an impression of Marvin during his 'Let's Get It On' era, however, the album is very much the recording artists vehicle here. Nine tracks that I think, if you are at this website right now, you will probably want and need. I think my only complaint regarding this album, is it simply isn't long enough. Always a very positive criticism, as the listener is left wanting more. Check iTunes for an 'invisible' album, for a cd version from one of the bigger stores for a copy you can talk to!
also recommended: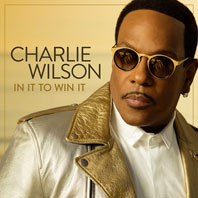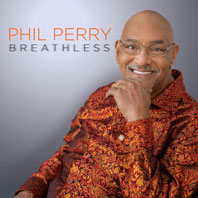 nathan east - reverence
Always nice when the years first, full quality album, arrives, and this year the honour falls on the shoulders of the Philadelphia Soul and Jazz bassist, Nathan East. Nathan Harrell East, (to give the man his full name), releases 'Reverence' for the Yamaha Music Communications imprint in 2017. The album features several cover versions of Soul and Jazz evergreen's, and Nathan has enlisted the likes of Yolanda Adams, Philip Bailey, Ralph Johnson, Verdine White, Kirk Whalum, Ruben Studdard and Chick Corea. Ruben's input on 'Why Not This Sunday' will probably see the greatest amount of airplay on show here, although my 'cherry pick' is the bright and breezy 'The Mood I'm In', featuring Nikki Yanofsky fine vocal delivery. Really could be described as a National Health Service 'pick me up', with melodic hints of Norah Jones going on in the writings someplace. Nathan's work with Earth, Wind and Fire hasn't been unrecognised as the man weighs in with some fine versions of 'Lovers Holiday' and 'Serpentine Fire'. I also quite like the instrumental track 'Shadow' (which features Chick Corea). The albums 'grower' of a melody. Nice chunk of fusion here. Nathan has performed with many great artists including Anita Baker, Michael Jackson, Quincy Jones and Elton John. His pedigree really shines through on this very agreeable album. Nice way to start a new year.
http://nathaneast.com/
some great new tracks...
where do we go? (boogie back remix) - cornell 'cc' carter
the diamond inside/back to love - gordon chambers
la costa (reelsoul, dj spen & gary hudgins original latin soul mix) - sheila ford
i need you for your love - kim tibbs
also...
John Saltwell - Watching An Angel PB Mix
rc and the gritz - 'lessons'