artist promotion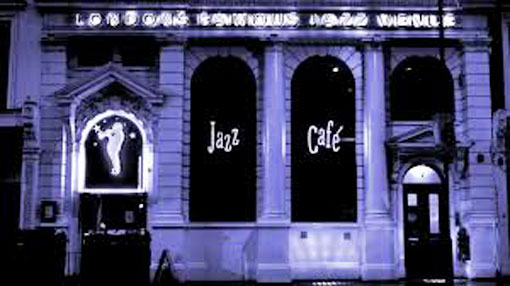 Since I set up this site, two and a half years ago, I have been lucky enough to be in contact with several artists, whose music I have bought over the years, who, due to the changes in the R & B market out there, have found it difficult to get their superior product released, especially in the States. Many want to tour the U.K. but don't know where the best places are or who to contact. Some would like their albums released here in the U.K. in order to stimulate their home markets. This page is my humble attempt to redress the imbalance. These great people deserve, at the very least, that....
UK Real Soul Record Labels
Expansion Records, 81 Crabtree Lane, London SW6 6LW t: 020 7381 8315
Ralph Tee and Richard Searlings label is, probably, the UK premiere soul music label. They have released product from many soul greats including Keni Burke and Angela Bofill.
Soul Brother Records, 1 Keswick Road, East Putney, London, SW15 t: 07000 768 527
Soul Brother are a great soul music retailer, who, over the last couple of years, have put together a label that, mainly focuses on re-releasing older rare albums and new 'organic' soul releases.
Dome Records, 59 Glenthorne Road, London, W6 0LJ. t: 020 8748 4499
Dome Records have a great artist line-up that includes Dennis Taylor and Beverlei Brown
Cafe De Soul Records, Warwick Towers, 445 Mansfield Road, Nottingham, NG5 2DQ
Vijay Mistry's label has released some fine product over the last couple of years. Their roster includes Michael Bohannon and Darrius. e: cafedesoul@hotmail.com
Mr. Bongo Records, 2nd Floor, 24 Old Steine, Brighton, East Sussex, BN1 1EL. t: 01273 600 546
Mr. Bongo is an interesting label that releases soul and jazz albums. 2002 saw a new release from Terry Callier on the label.
Warner Brothers, Warner Building, 28 Kensington Church Street, London, W8 4EP t: 020 7368 2542
Warners may seem an odd inclusion here, however, they are re-releasing a great deal of their old back catalogue, which includes Leon Ware and Marcus Miller. Contact: Rick Conrad.
Unleash the 80's, 103 Mimms Hall Road, Potters Bar, Hertfordshire, EN6 3DY t: 01707 647 923
Unleash the 80's are a new label that concentrate on the real soul sound of the 1980's. They released an excellent set by Vaneese Thomas recently.
Stonegroove Recordings, Tempo House, 15 Falcon Road, London SW11 2PJ t: 020 7228 6821
Stonegroove are a touch more 'urban', although they did release the excellent 'Sound Of Solar Radio' CD at the end of last year.
For equipment and sound requirements
http://www.livesoundsolutions.co.uk/
UK Soul and Jazz Radio Stations
George Reid's Fresh Air Soul Show, Procurement Officer, The University Of Edinburgh, 13 Infirmary Street, Edinburgh, EH1 1LT. t: +44 0131 650 8035
George Reid's soul show goes out several times a year. It is streamed on the web. This is a very fine programme.
U.K. Soul Recording Venues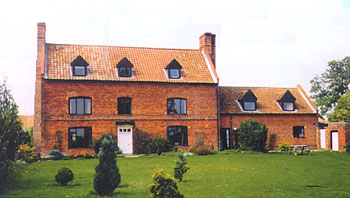 the grange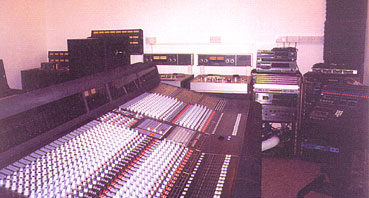 the grange studio
Eric Bibb, Larry Johnson, Eugene Hideaway Bridges and Stan Webb have recorded here. Here is the itinery of equipment:
The Grange, Norfolk - Equipment List
Multitrack Machines
STUDER A827 gold series 2" 24 track
MCI JH16/24 211 16 track
Multi-track Synchronizer
Adams & Smith Zeta-Three
Stereo Machines
Studer A80 1/2"
Studer B67 V4"
Sony 2700A DAT machine
Sony CD Player
BBB CD Writer CD830 plus
Mixing Desk
Amek Rembrandt 80 channel in-line automated mixing console
Outboard Equipment
2 Rupert Neve 9098 Amek equalisers/mic pres
2 Rupert Neve 9098 Amek 2 channel mic pres
Rupert Neve 9098 Amek 2 channel compressorAimiter
Lexicon PCM 70 Reverb
Lexicon PCM 60 Reverb
Roland SRV 2000 Reverb
Yamaha SPX90 Multi-Effects Units
Lexicon LXPI Multi-Effects Unit
3 x: Trident 3-band Parametric EQ's
Summit EQP100 EQ
Drawmer Punch Gate
2 x Drawmer 201 Stereo Noise Gates
4 x: Urie ILA4 Compressors
Drawmer DL 221 Compressor
2 x: Roland SDE 3000 Digital Delays
2 x: Delta Lab DL2 Analogue Delay
Roland SRE 555 Chorus Echo
Aphex Aural Exciter
MICS
Variety of microphones including Neumann, AKG, Electro-voice, Beyer, Shure etc.
MONITORS
Tannoy Active Mains
NS1O Nearfield/Quad Amp
PIANO
Yamaha Acoustic Piano
I am not being paid to advertise this. These are nice guys. They can even put you up here! Just thought you might like to know the place existed. U.K. number is +44 (0) 1760 756 394.
E-mail address for the place is:
U.S. Soul Recording Venues
http://www.infidelityrecordings.com
UK Soul and Jazz Venues
The Jazz Café, 5 Parkway, Camden Town, London, NW1 7PG. t: 020 7916 6060
This is the premier London venue for visiting American soul and jazz artists. A quality venue.
Dingwalls, Middle Yard, Camden Lock, London, NW1 8AB t: 020 7267 1577
Dingwalls is also based in Camden in London. Nice venue that saw Nathan Heathman and Norman Connors visit last year.
The Forum, 9-17 Highgate Road, London, NW5
The Forum is based in Kentish Town in London. This year will see Shalamar appearring. The link is to the Mean Fiddler ticket office.
Shepherds Bush Empire, Shepherds Bush, London. t: 0870 771 2000
This venue is popular amogst many U.S. artists. Ike Turner is appearring there as I write this.
Manchester Apollo 0161 242 2560, Brighton Dome 01273 709 709 and Birmingham Academy 0870 771 2000
Ocean, 270 Mare Street, Hackney, London, E8. t: 020 8533 0111
The Fridge, 1 Town Hall Parade, Brixton, London, SW2. t: 020 8674 4816
Very nice venue, in South London, that has seen visits from James Brown (amongst others) in the past.
Very nice venue, in Shepherds Bush, London, run by U.K. soul singer Noel McKoy, featuring mainly acoustic sets. Artists who have appearred here include Tashan, Omar and Noel himself.
Touring Contacts
Vivian Scott Chew and her husband, the artist Ray Chew, brought Ledisi to London's Jazz Cafe in 2003.
Yellow Go-Rilla Productions Ltd, 52 Gover Court, Paradise Road, London, SW4 6QN t: 0207 720 5224
Yellow Go-Rilla brought to fruition Lesette Wilson's recent tour that culminated in a great show at the Jazz Cafe. Contact here is Dennis Armstead
Other Useful Links:
http://www.musiciansnetwork.com/
Networking is the key to success, for musicians, and people in the music industry.
http://www.soundbarter.com/splash.asp
SoundBarter brings together thousands of Musicians, Music Lovers and Industry Professionals from around the world to trade their Musician Skills and Services, Music Items, Original music CD's, and even non-Music Items and Services. It is quickly becoming one of the fastest growing websites for Musicians.

Artistopia is the first company that delivers a clear, potent, and qualified strategy for artists and music industry professionals to come together under one roof and speak one language - potential success! They are seeking music artists of all genres.