peter young
with tony hancock (in spirit)
peter passed away in november 2018....these were my texts on the respect page at the site
peter young
b. 12th August 1951, London
d. 1st November 2018, West London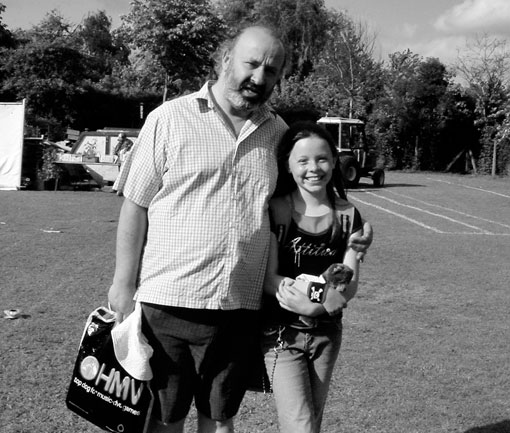 py with grace in 2007
This is one tune, (below), which Peter turned me on to, and I know this single was one of his absolute favourites.
...some playlists from 2010 onwards...
...youtube soul cellar tribute...
.....previously posted.....
Capital Radio circa 1976:
l to r: Adrian Love, David Briggs, Maggie Norden, Tony Myatt, Graham Dene, Ian Davidson, Promotion Woman, Roger Scott, Bryan Wolfe, Jane Walmsley and Peter Young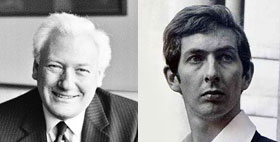 py's personal personal tributes page is here
Peter Young Show
Jazz FM
2-6pm
Saturday 4th March 2017
2-3pm: 'Songs of Stevie'
Roberta Flack - Don't Make Me Wait Too Long 
Roberta Flack & Donny Hathaway - You Are My Heaven 
 Isley Brothers - My Love Is Your Love (Forever) 
 The Contours - Just A Little Misunderstanding 
Syreeta - To Know You Is To Love You 
Frank McComb - Golden Lady 
Stevie Wonder - You Haven't Done Nothin' 
Ramsey Lewis - Spring High 
 Betty Wright - What Are You Going To Do With It 
Jermaine Jackson - Let's Get Serious
3-4pm: 'A Tribute To Al Jarreau'
Freddie Hubbard feat. Al Jarreau - Little Sunflower 
Joe Sample feat. Al Jarreau - Somehow Our Love Survives 
Seawind feat. Al Jarreau - He Loves You 
Deodato feat. Al Jarreau - Double Face 
Bob James & David Sanborn feat. Al Jarreau - Since I Fell For You 
Al Jarreau - Tell Me What I Gotta Do 
Al Jarreau - Spirit 
Al Jarreau - One Note Samba 
Al Jarreau - Scootcha Booty
4-5pm:
Ella Fitzgerald - Can't Buy Me Love 
 Quincy Jones - Hicky Burr 
Marc Staggers - Keep Those Fires Burning 
Carmen Lundy - Have A Little Faith 
Rick Braun feat. Lindsey Webster - Love Take Me
Simon Law feat. Caron Wheeler - Morning Love 
CeCe Winans - Hey Devil 
George Anderson - Festival De La Vida 
Robert Glasper Experiment - Day To Day 
Chip Wickham - Sling Shot
5-6pm: 'Soul Cellar'
The Chiffons - He's So Fine 
The Fiestas - So Fine 
The Ikettes - Fine, Fine, Fine 
Syl Johnson - Ms. Fine Brown Frame 
Nellie Lutcher - Fine Brown Frame 
Bobby Garrett - I Can't Get Away 
Doris Troy - I'll Do Anything 
Don Covay - You've Got Me On The Critical List 
Mitch Ryder & The Detroit Wheels - Jenny Take A Ride 
Major Lance - Um Um Um Um Um Um 
Ike & Tina Turner - Reconsider Baby 
Lowell Fulson - My Aching Back 
Gene Chandler - There Was A Time 
Jerry Butler - Make It Easy On Yourself 
Barbara Lewis - I Remember The Feeling
Huffington Post article 2014:
click on the page image above (pdf version here)

'Message from Peter Young:
I'm delighted to announce that I'm part of the lineup on the new Jazz FM. The show is on Saturday afternoon from 2-6pm. It will feature all the goodness that Black Music has to offer – a hot selection of Jazz, Blues, Rhythm 'n' Blues, Soul and Gospel – old and new. 'The Soul Cellar' is back in the last hour from 5 - 6pm.
More details on how to hear the new Jazz FM at: http://www.jazzfm.com
Thanks as always for your loyalty and support
PY.'
Peter Young (25th September 2008)

Blues and Soul article (click on the image above)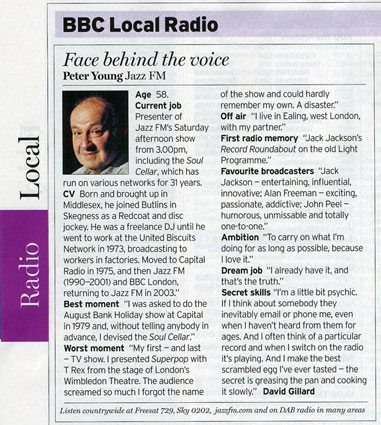 BBC Radio Times article - February 2010
The Times Newspaper 17.7.2010 Recommended DAB Radio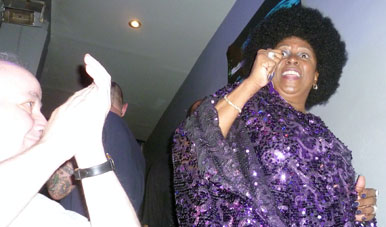 PY with betty wright
Alan 'Fluff' Freeman, PY, Charlie Gillett and Gary Crowley
...click here to go to Mary & Chris Payne's website that showcases the history of 1960's offshore station, Radio London...
...or click here to see some soul imagery...