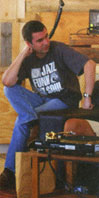 2012 Schedule
Below is Ralph's final show for Jazz FM for 2012. He continues to co-run the Expansion label and appear at Soul weekenders and gigs around the globe. Check Expansion's website for updates:
http://www.expansionrecords.com
Ralph Tee @ Jazz FM
....you can check Ralph's last Jazz FM show here:
Sunday Luxury Soul Show
30th September 2012
4 p.m.
All Behind Us Now - Patti Austin
Thank You - BeBe Winans
When I'm Gone - The Jones Girls
Half Way Love - Daniel Moore
F.W.B. - Wayne Brady
Magic Happen - Kindred The Family Soul
Grateful - Maysa
I'll Take You There - Boukou Groove
Woo - Anthony Hamilton
I Need You to Know - Cheryl Pepsii Riley
Smile - Jamiroquai
Save Our Freedom - Bah Samba
5pm
My Love Grows Stronger - Bloodstone
Look Ahead - Aquarian Dream
Got To Find My Way - Pockets
That's What Friends Are For - Deniece Williams
Diana - Earth Wind & Fire
Don't Let It Go To Your Head - Jean Carn
With Your Love I Come Alive - Atlantic Starr
Closer To The One That You Love - The Brothers Johnson
Answer To My Prayer - Alton Mcclain & Destiny
Love Is A Game - Harry Ray
(The Power Ballad Break)
1. You're Leavin' - The Stylistics
2. Breathless - Vanessa Williams
3. (It's the Way) Nature Planned It - The Four Tops - 03:40
6pm
(Richard Searling's Music From The Soul)
1. Games - Bobby Womack
2. Sometimes - Anita Baker
3. Paintings Of Love - Keni Burke
Walk Away From Love - David Ruffin
So Very Hard To Go - Lenny Williams
Goodbye Song - Vaneese & Carolyn
6.30pm – The Jazz Lounge
Time Is Running Out - Brass Fever
For Love (I Come Your Friend) - George Duke
Hang Up Your Hang Ups - Herbie Hancock
For Love - Bobby Lyle
Caring For You - Ramsey Lewis
Say Good Bye - Howard Hewett
with patrice rushen
ralph with george duke
ralph with bobby lyle
ralph with kenny g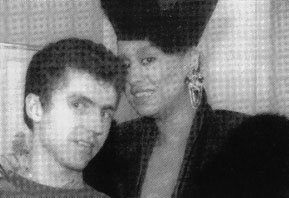 ralph with the late phyllis hyman
http://www.luxurysoulweekender.com
http://www.expansionrecords.com
Ralph and Joe Sample (Crusaders) circa the 'Street Life' years!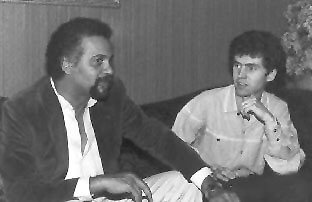 relevant links.....

(U.K. telephone number 07000 768 527)