aretha franklin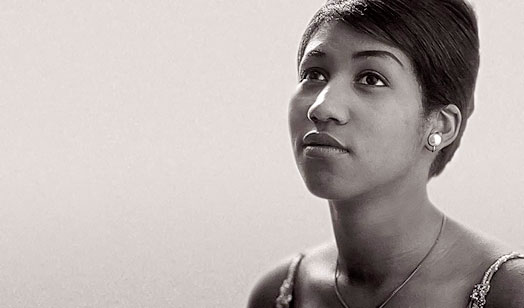 b. Aretha Louise Franklin, 25th March 1942, Memphis, Tennessee, U.S.A.
d. 16th August 2018, Bloomfield Hills, Detroit, Michigan, U.S.A..
Aretha Franklin's roots are purely gospel based, and she was righly crowned 'the Queen Of Soul' throughout her musical reign.
father: rev c.l. franklin / mother: barbara siggers (a church pianist)
Her father, C.L. Franklin (b. Clarence LaVaughn Franklin in 1915, d. 24th July 1984) , was a Baptist preacher who had become famous in his own right through his own preachings.
He was born into a sharecropper family (parents Rachel and Henry Franklin), and became known as 'the man with the golden voice'.
Aretha's father knew some of the major gospel stars, of the day in Mahalia Jackson and Clara Ward.
These singers helped Aretha's vocal learnings at an early age.
Aretha had four other siblings, namely Erma, Cecil, and Carolyn, along with her half-brother Vaughn.
Her father was to later be the co-organizer of the 'Walk Toward Freedom March' in 1963, along with the Reverend Martin Luther King Jnr.
Aretha was 12 years old when she was promoted within the choir to become a featured solo vocalist.
the gospel soul of aretha franklin - 1956 / precious lord parts 1 & 2 - 1960
Two years later she commenced her first recordings for JVB ('Never Grow Old' b/w 'You Grow Closer' in 1956) and Checker ('Never Grow Old' b/w 'You Grow Closer' (re-released in 1957 ) and 'Precious Lord Parts 1 & 2' in 1960).
Between 1956 and 1960, Aretha's releases purely concentrated on the Gospel side of her artistic output.
Aretha auditioned for Columbia Records founder, John Hammond, who signed her to Columbia in 1960.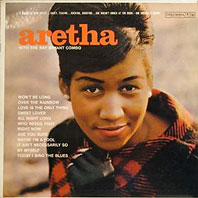 aretha - 1961 / the electrifying aretha franklin - 1962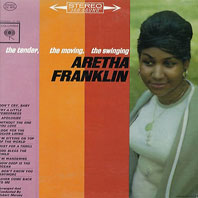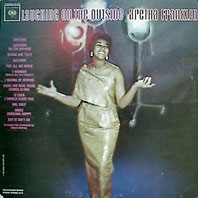 the tender, the moving, the swinging aretha franklin - 1962 / laughing on the outside - 1963
unforgettable - 1964 / songs of faith - 1964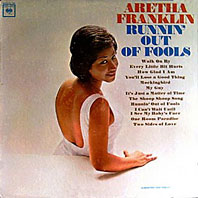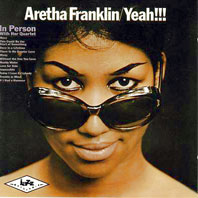 running out of fools - 1964 / yeah!!! - 1965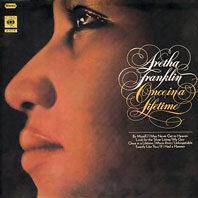 the legendary queen of soul - 1965 / once in a lifetime - 1965
Columbia concentrated, initially on a secular side of her vocalisings and these included 'Running Out Of Fools', in 1964, and 'Cry Like A Baby', in 1966.
soul sister - 1966 / take it like you give it - 1967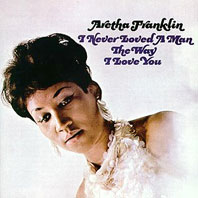 i never loved a man the way i love you - 1967 / aretha arrives - 1967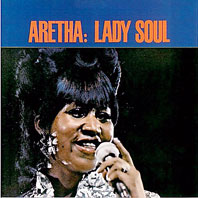 take a look - 1967 / lady soul - 1968
Aretha relocated to Atlantic Records, after a series of twelve albums at Columbia, in 1966, where she realised her potential, releasing 'I Never Loved A Man (The Way I Loved You)', recorded in January 1967 in New York.
The album was scheduled to be made in Muscle Shoals, but Franklin's husband Ted White had an argument with the owner of Fame Studios, Rick Hall.
At short notice Jerry Wexler flew the musicians to New York.
The single went into the U.S. Top 10 and, coupled with 'Do Right Woman - Do Right Man', only the backing track of which was recorded in Alabama.
The Atlantic period set the foundations of the career that would see Aretha becoming the undisputable 'Queen Of Soul'.
'Respect', 'Baby I Love You', '(You Make Me Feel Like) A Natural Woman', 'Chain Of Fools' and '(Sweet Sweet Baby) Since You've Been Gone' were fine examples of her portfolio.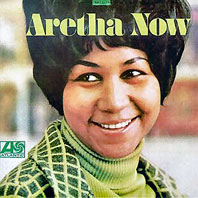 aretha now - 1968 / aretha in paris - 1968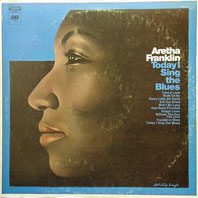 soul '69 - 1969 / today i sing the blues - 1969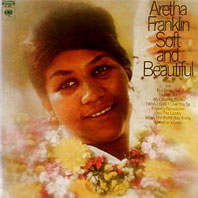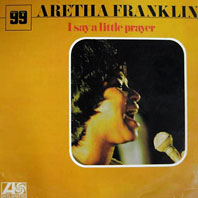 soft and beautiful - 1969 / i say a little prayer - 1969
At this time her relationship with husband and manager White waned, however, she still released R & B classics such as 'Think'.
She followed 'Think' with a cover version of Hal David and Burt Bacharach's 'I Say A Little Prayer'.
this girl's in love with you - 1970 / spirit in the dark - 1970
two sides of love - 1970 / live at fillmore west - 1971
young, gifted and black - 1972 / amazing grace - 1972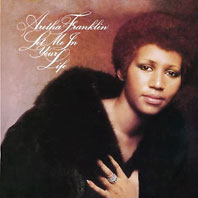 hey now hey (the other side of the sky) - 1973 / let me in your life - 1974
Despite a slight decline in her successes, she had a renaissance in 1970 with 'Call Me', 'Spirit In The Dark' and 'Don't Play That Song' and 'Aretha Live At Fillmore West' (1971).
The following year, another live appearance resulted in 'Amazing Grace', a double gospel set recorded with James Cleveland and the Southern California Community Choir.
Aretha went from strength to strength during the early 1970's and enjoyed three R & B chart-toppers, 'Angel', 'Until You Come Back To Me (That's What I'm Gonna Do)' and 'I'm In Love'.
with everything i feel in me - 1974 / you - 1975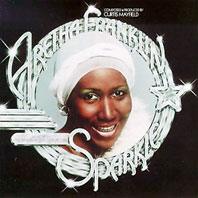 sparkle - 1976 / sweet passion - 1977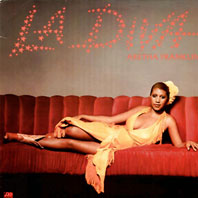 almighty fire - 1978 / la diva - 1979
Her mid seventies career saw production input from the likes of Curtis Mayfield.
Aretha's cameo role in the film 'The Blues Brothers' enhanced her career during the late Seventies.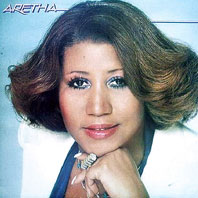 aretha - 1980 / love all the hurt away - 1981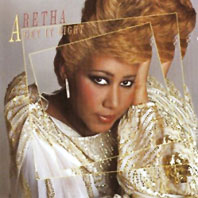 jump to it - 1982 / get it right - 1983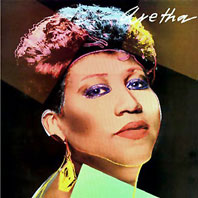 who's zoomin' who? - 1985 / aretha - 1986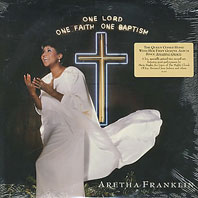 one lord, one faith, one baptism - 1987 / through the storm - 1989
She moved to Arista Records in 1980 and released 'United Together' and two albums, 'Aretha' and 'Love All The Hurt Away'.
'Jump To It' and 'Get It Right', both written and produced by Luther Vandross, and 'Who's Zoomin' Who', reaffirmed her quality.
From the album, produced by Narada Michael Walden, Aretha had hit singles with 'Freeway Of Love', 'Another Night' and the title track.
In the mid-80's, she hit the charts again, in the company of Annie Lennox ('Sisters Are Doin' It For Themselves') and George Michael ('I Knew You Were Waiting (For Me)'), which went to number 1 in the U.S.A. and the U.K. in 1987.
Aretha's 'Through The Storm' set, from 1989, contained duets, this time with Elton John on the title track, James Brown ('Gimme Some Lovin'), and Whitney Houston ('It Isn't, It Wasn't, It Ain't Never Gonna Be').
The album also included a remake of her 1968 U.S. Top 10 title, 'Think'.
In 1991, her 'What You See Is What You Sweat' saw a couple of tracks by Burt Bacharach and Carole Bayer Sager; a collaboration with Luther Vandross and a cover version of 'Everyday People' originally written and recorded by Sly Stone and produced by Narada Michael Walden.
'One Lord One Faith One Baptism' was released in 1987 and showed a return to her gospel roots.
In 2010, Aretha learned that she was suffering from pancreatic cancer, and began her rehabilitation from the illness immediately.
Aretha in 2011
In 2011, she made an appearance at the Grammy's, where she stated she is making a good recovery and has a new album on the way, entitled 'Aretha: A Woman Falling Out of Love'.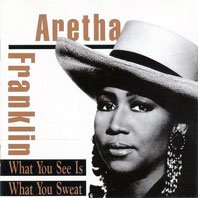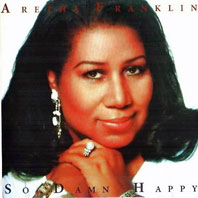 what you see, is what you sweat - 1991 / so damn happy - 2003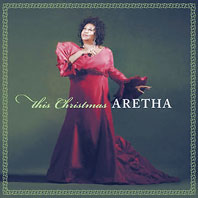 this christmas - 2008 / a woman falling out of love - 2011
Aretha Franklin is rightfully heralded as the 'Queen of Soul', even though that reputation was earned in the 60's.
The 4-CD box set 'Queen Of Soul', highlighting the best of her Atlantic recordings, confirmed her position as one of the greatest voices in recording history.
One famous quote of Aretha's is, 'Trying to grow up is hurting, you know. You make mistakes. You try to learn from them, and when you don't, it hurts even more'.
Aretha became seriously ill in August 2018, receiving hospice care at her home in Bloomfield Hills, Michigan.
She was visited by Rev. Jesse Jackson and Stevie Wonder.
Aretha passed away from pancreatic cancer on the 16th of August that year.
aretha visited by mourners in august 2018
Albums:
The Gospel Soul Of Aretha Franklin (Checker Records 1956)
Aretha (Columbia Records 1961)
The Electrifying Aretha Franklin (Columbia Records 1962)
The Tender The Moving, The Swinging Aretha Franklin (Columbia Records 1962)
Laughing On The Outside (Columbia Records 1963)
Unforgettable (Columbia Records 1964)
Songs Of Faith (Checker Records 1964)
Running Out Of Fools (Columbia Records 1964)
Yeah!!! (Columbia Records 1965)
Queen Of Soul (Columbia Records 1965)
Once In A Lifetime (Columbia Records 1965)
Soul Sister (Columbia Records 1966)
Take It Like You Give It (Columbia Records 1967)
I Never Loved A Man The Way That I Love You (Atlantic Records 1967)
Aretha Arrives (Atlantic Records 1967)
Take A Look (Early recordings) (Columbia Records 1967)
Aretha: Lady Soul (Atlantic Records 1968)
Aretha Now (Atlantic Records 1968)
Aretha In Paris (Atlantic Records 1968)
Aretha Franklin: Soul '69 (Atlantic 1969)
Today I Sing The Blues (Columbia Records 1969)
Soft And Beautiful (Columbia Records 1969)
I Say A Little Prayer (Atlantic Records 1969)
Aretha Franklin Live (Atlantic Records 1969)
This Girl's In Love With You (Atlantic Records 1970)
Spirit In The Dark (Atlantic Records 1970)
Two Sides Of Love (Atlantic Records 1970)
Aretha Live At Fillmore West (Atlantic Records 1971)
Young, Gifted And Black (Atlantic Records 1972)
Amazing Grace (Atlantic Records 1972)
Hey Now Hey (The Other Side Of The Sky) (Atlantic Records 1973)
Let Me Into Your Life (Atlantic Records 1974)
With Everything I Feel In Me (Atlantic Records 1974)
You (Atlantic Records 1975)
Sparkle (Atlantic Records 1976)
Sweet Passion (Atlantic Records 1977)
Satisfaction (Atlantic Records 1977)
Almighty Fire (Atlantic Records 1978)
La Diva (Atlantic Records 1979)
Aretha (Arista Records 1980)
Love All The Hurt Away (Arista Records 1981)
Jump To It (Arista Records 1982)
Get It Right (Arista Records 1983)
Who's Zoomin' Who? (Arista Records 1985)
Aretha (Arista Records 1986)
One Lord, One Faith, One Baptism (Arista Records 1987)
Through The Storm (Arista Records 1989)
What You See Is What You Sweat (Arista Records 1991)
A Rose Is Still A Rose (Arista Records 1998)
So Damn Happy (Arista Records 2003)
This Christmas (DMI Records 2008)
A Woman Falling Out of Love (Walmart release 2011)
Aretha Franklin Sings The Great Diva Classics (RCA Records 2014)